Easy to use. Powerful software. Priced right.
MAPCON News
May 1, 2017
April 27, 2017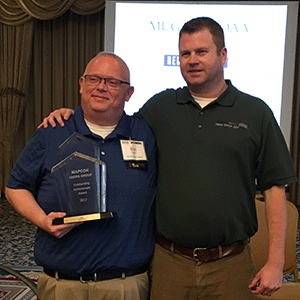 The 27th annual MAPCON Users' Group (MUG) conference has come to an end. This year, the focus of the conference switched from exclusively MAPCON to networking. While attendees still learned valuable information from our staff, they were encouraged to learn even more from each other. Along with a team building activity designed to get people to interact with each other, the conference also included a few breakout sessions where attendees were asked to work with each other and share tips and solutions.
The conference began with the welcome reception and dinner, which allowed guests to interact with each other and network, as well as speak directly with MAPCON programmers and support staff. One of our clients, Red Star Yeast, was presented with the Outstanding Achievement Award, which is given to the client that has made the most of their MAPCON system.
Read the rest of the story…
April 12, 2017
April 3, 2017
March 2, 2017
February 2, 2017
February 1, 2017
January 4, 2017
MAPCON has nearly 30 years of CMMS Software experience and a proven reputation for continuous product support.
Experience the full feature set and unbelievable value of MAPCON Pro or MAPCON Lite today! Don't wait! To start, just Click Here! Or, call us now at 1-800-922-4336 or Email us with your request.
Easy to use. Powerful software. Priced right.
1-800-922-4336 • Email us