Easy to use. Powerful software. Priced right.
MAPCON News
Client Spotlight – Raining Rose, Inc.
February 1, 2017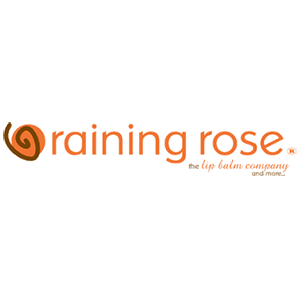 Think back to the last trade show you attended either as a visitor or an exhibitor. What was your favorite part of the trade show? If you're anything like me, you enthusiastically answered "swag!". As you applied the free lip balm you scored from your last show, did you wonder where it came from? Additionally, have you ever thought about what trade shows would be like without the free marketing materials? I personally don't think they would be nearly as enjoyable.
Thankfully, companies like Raining Rose exist. Raining Rose, Inc., has been part of the MAPCON family since 2014. At their Cedar Rapids, Iowa plant, they specialize in manufacturing all-natural, organic body care products, such as lip balm, hand sanitizer, sunscreen, and lotion. These products are marketed to other companies to use as promotional items to be given away at trade shows and other events. Not only do they make the products on-site, but they also print the custom packaging as well. And MAPCON is there, helping out, throughout the entire process. According to Director of Engineering Ian Flynn, MAPCON is used for both preventive and reactive maintenance, as well as reporting and data management.
Currently the plant has over 50 pieces of unique equipment within four different departments, all of which are managed by MAPCON. One of the main things Raining Rose uses the software for is to schedule preventive maintenance (PM) tasks. Scheduling PMs within their CMMS helps them reduce the frequency of costly emergency repairs. Maintaining their equipment on a regular basis also decreases machine downtime, which could cost the company money in lost production.
Even when PMs are consistently and accurately completed, reactive maintenance can still be required. Reactive maintenance occurs when a machine breaks down suddenly, without warning. When that happens, Raining Rose turns to MAPCON. When a piece of equipment breaks down, employees simply get out their smartphones, open up MAPCON Mobile, and submit a work request. If needed, a photo or instruction manual can be attached to the request to assist with the repairs. Conversely, when the request is turned into a work order and the repair is being made, the worker can add any necessary notes and close the order right from their mobile device.
"MAPCON really is the heart and soul of our preventive and reactive maintenance." Flynn explained.
Business Intelligence (BI) reporting and data management are also vital parts of their MAPCON system. According to Flynn, reports are used to make critical decisions within their maintenance department. When deciding whether or not to purchase a new piece of equipment, he turns to MAPCON to get necessary data, such as how costly repairs on the old piece of equipment are, as well as how frequent they occur. From that data, an informed decision can be made.
"MAPCON really tells the story of a piece of equipment." He said.
MAPCON is also a huge asset when it comes to audits. Since Raining Rose creates natural body care products, they are required to pass several kinds of audits. Since implementing the software a few years back, Flynn has said that audits are no longer something he worries about.
"I trust MAPCON to give the right information." He explained.
All of us here at MAPCON are so glad to have Raining Rose, Inc. as part of our family.
Heather graduated from Loyola University with a Bachelor's degree in Communication. She is currently the Marketing Coordinator for Mapcon Technologies, Inc. She has been with the company since 2015. Heather has written industry articles that have appeared in magazines, such as Maintenance Technology, Biofuels International, and Plant Engineering.
MAPCON has nearly 30 years of CMMS Software experience and a proven reputation for continuous product support.
Experience the full feature set and unbelievable value of MAPCON Pro or MAPCON Lite today! Don't wait! To start, just Click Here! Or, call us now at 1-800-922-4336 or Email us with your request.
Easy to use. Powerful software. Priced right.
1-800-922-4336 • Email us